The (10 minute ) introduction is by Stephen Broden Pastor of the Fairpark Bible Centre.

19th April 2021 to 7th May 2021  only   192,954  Adverse Reactions  in 36 days  =  5,360 per day 
4,000 Deaths in 36 days =   112 deaths per day  …. You could be the next death from a Blood Clot   this is the reported deaths  believed to be  between only  1 and 10 %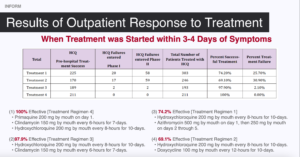 Press Command +: to enlarge on a Mac book
With the EUA documents.
If there are other treatments then the EUA fails to meet all its requirements .
EUA therefore ceases as does the use of EUA PCR and vaccines.
https://www.flemingmethod.com/